The Anglo Indians or Anglo-Indians from Bangalore, ....... Abroad ......... and Around ....
Wishing all Anglo-Indians around the World, a Blessed Christmas and a Joyful New Year 2004 from Maisy & Ronnie Johnson and Children Joanne & Andrew, Bangalore, India


My new email is: ronniejohnson@vsnl.net
---
---
Can anyone please:
My good friend Fr. Gordon Didier'Serre and my brother David too, mentioned that there were a few Anglo Indian colonies / Settlements like Mccluskieganj around Calcutta area where his older family members used to talk about, where there were picnics, dances and many other social entertainment in abundance. Can anyone remember and send me the details to add to this page or make up a new one. - Ronnie

My daughter Joanne, having decided to go in for a Degree in Fashion Design, and after scouting around the FD Institutions in Bangalore, found many so over priced and rip-off where fees were concerned. Earlier, the Fashion College, Wigan & Leigh _ Femina _Fashion.TV, had floated an All-India Fashion Design Scholarship competition a few months back, and I do have to brag that my Joanne won the competition . However, W&L came out with the results too late as we already committed to Joanne joining ALT Training College (Apparel & Leather Technics) for a Fashion Degree, so we could not accept the scholarship offered by W&L. Fortunately or unfortunately, ALT refused to refund the 30 thousand rupees fees paid to them, so we had to give up the scholarship for this year. Verbally, W&L wants Joanne to join them in the second year, as they are really impressed by her presentation at the competition. To encourage Joanne, I have started getting hold of various books related to her course and as a Reference Library build-up, and some of these books are quite old (1949!), but that is what I could afford, as many of them I purchased at the book sales, and others have donated to the kitty. I have listed a collection of books that Joanne presently has in her library, and also a list of books available in Bangalore that could be useful for her future. Incase you would like to 'help' further build up her library, you are most welcome to do so, and thanks for the thought, and if you do have any related books that you are not using, would appreciate receiving the same for the library. Joanne was also featured in the Times of India, Bangalore Times, on 29th August, 2003.
---
Obituaries in Bangalore 1998-2004 for the information of Researchers
Mrs. Micheal , Saturday, 7th Feb, 1998. Mother of Hedwig Rego, other family members names will be added shortly.
Mrs. Dorothy (nee Andrews) Alverez, Wife of Alec Alverez, ex-Teacher of St.Joseph's Boys' High School, Bangalore on 10th Feb, 1998
Mrs. Jennifer (nee Robey) White, Wife of Late Brig. Donald White, Mother of Caro, Johnathan, Andrew, Christopher on 11th Feb, 1998
Mrs. Beryl Margaret Bernard , Age 86, Wife of late William Bernard, Mother of Barbara (retd. teacher of Bishop Cotton Girls' School, Bangalore) and Lt. Col. Tony Thomas, of 4 & 5, Convent Road, Bangalore on 1st June, 1998. Funeral : 4 p.m. St. Patrick's Church, Bangalore. Family: Phone 091 80 5593928 & 5095210
Mrs. Constance Coombe Seppelt (Age 88), erstwhile resident of Rose Lane, Richmond Town, Bangalore, India, M/o Winsome, Neville, Annette, Yvonne, Mother inLaw of William Wollen Alfred Jervis Rex Edmonds, Malcolm and Rose Wollen. Grand mother of Phillip Wollen of Australia. Died in Adelaide, Australia, on 25th June, 1998
Algernon George Gilbert , Born: 06.02.1924 Died: 09.02.2004, Father of Aubrey, Ivan, Lillian, Kookie, Allan Mass at Holy Ghost Church 3 pm 12.02.04, Cremation at Kalpalli. Ph: 091 80 25494549


Regret to inform all friends that Carlisle Bartley , Son of Ted and Maureen and wife of Judy, passed away in Muscat on 5th March 1999 (funeral on 10/3/99), ALSO the passing away of Mother Good Shepherd of Sacred Heart's Girls High School, Good Shepherd Convent, (ph:091 080 2210534), At Bangalore (funeral on 6th March at the GSC)

--

Mr. Richard John D'Cruz . resident of Melbourne, Australia, ex Bangalorean and Sucenderabad, Husband of Margaret, Father of Geraldine, Cynthia, late Mark and Mario. Died on 20 July 1999. (Margaret D'Cruz, Unit No.4, 18 Benga Avenue Dandenong West, Melbourne, Victoria 3175, Australia, ph: 97922218)

Because of the number of inquiries from Researchers from around the world, tracing the roots of Anglo - Indians, I am trying to help them by mentioning the deaths of some of the Anglo-Indian and well known people from Bangalore as and when I come across their Obituaries in the newspapers. This is an Additional Page opened on Obituaries .
Please note that the information on the All India Anglo Indian Association or Guild, or any Association, etc., is put up only as part of my webpage on Bangalore and Anglo-Indians in general, and NOT as an Official Page of them. Hence it is not updated, and neither has any Association or Guild recognized the page to send in their updates. I have received some updates in June and will do the updates shortly.

There is one more page of mine for Anglo Indians that you can visit.


You will now have to keep your eyes and ears tuned for the next Anglo-Indian Reunion in India called the 'Tangy2000" , specially for Tamgasserians. Bonus, You may visit the special page put up for all you Anglo-Indians from Kerala.
Publications that have some topics related to Anglo-Indians that I have come across
---
The Anglo Indian Guild ( Redg)
St. Mary's Orphanage, No.8, 2nd Cross, D'Costa Layout, Bangalore 560 084, India Phone: 5465723
" Together We Attain What We Cannot Alone"
---
Guild Management

At the Annual General Meeting held on 11th August 1996, Managing Committee for the Year 1996-97

Members of the Managing Committee

President , Jos Fernandes , 66/4, Coles Road, Bangalore 560 005. Phone: 561414 , Vice-President Rev. Fr. Terence Fransz, Chancellor, Archbishop's House, 63, Millers Road, Bangalore 560046 Ph: 3330438, 3330838, Treasurer Glenn Webber, 10, Nandidurg Road, Benson Town, Bangalore 560046 Ph: 3339001 , Hony. SecretaryMs. Daphne Bose , 14, Lloyd Road, Cooke Town, Bangalore 560005 Ph: 5468961

Members

Ms. Hedwig Rego, 23/1 Rest House Crescent, Bangalore 560001 Ph: 5594276 , Ms. Ursula Fosberry, 131, 5th Cross, Domlur Layout, Bangalore 560 071 Ph: 564858 , Wg. Cdr. Harry Demos, 110, Jal Vayu Vihar, Kamanahalli, Bangalore 560 084 Ph: 5466218 , Ms. Barbara Mannas, No. 5, Chico Square, St. Thomas Town, Bangalore 560 084 Ph:5465399, Richard Quilley, 54/1 M.M. Road, Frazer Town, Bangalore 560 005 Ph: 569342 (p.p.), Mark Bartley , AudioTechnics, 138 Wheeler Road, Sindhi Colony, Frazer Town, Bangalore 560005 Ph: 5551604, Lance S. Ross , 67, D Street, III Cross, Jaybharat Nagar, Bangalore 560 081 Ph: 5479297, Melvin Patterson, 224, Kamanahalli Main Road, Bangalore 560 084 Ph: 5478142.

Members of the Governing Council

In addition to the Office Bearers of the management Committee, the following are Members of the Governing Council:

Rev. Fr. Albert Salema, Director, St. Mary's Orphanage, Ph: 5471259, Trevor Mitchell , 504, 4th 'C' Cross, Hennur Banswadi Layout, 5th 'A' Main, Bangalore 560 043 Ph: 5463164, Ms. Yvonne D'Cruz, 529, 4th 'C' Cross, 2nd Block, Hennur Banswadi Layout, Bangalore 560 043 Ph: 5465539, Dexter King, 6th Cross Road, Robertsonpet, KGF Pin:563122, Ph: 08153-61434 (p.p.), Joe Lewis , Mysore 570020, Ph: 0821-513065

---
ACTIVITIES: 2002 October
Fee reimbursement for Anglo-Indian students sought!
BANGALORE, Oct 13,2002 (DHNS)
The Anglo Indian Guild has appealed to the State government to reinstate the full fee reimbursement scheme for Anglo Indian students as per the Government Order of 1987. The annual general meeting of the guild held here on Saturday has in a resolution sought an increase in the budgetary allocation to help its community students meet the rising cost of educational needs. . ' On the housing front, an appeal is made for land within Bangalore Urban limits for community housing. This apart, 40 houses under the Ashraya scheme is sought for its lower income sections.

The following were elected to the managing committee of the Guild for 2002-03 on this occasion:
Mr Joss Fernandez (President), Fr Terence Franez (Vice-President), Ms Daphne Bose (Secretary), Mr Lane Ross (Treasurer), Ms Ursula Fosbery, Ms Mabel Ming, Ms Caroline Paes, Mr Mark Bartley, Mr Mel Patterson, Mr Austin Lopez, Mr Eden Bout and Wg Cdr Harry D'Moss (members).
---
Anglo Indians International - Reunion IV (1998), St. Mary's Orphanage, No.8, 2nd Cross, D"Costa Layout, Bangalore 560 084Ph: 91-80-5465723 / 561414 / 5543780 / 3339001, C/o: FAX: 5540595 & 5541339 Motto: "Together We Attain What We Cannot Alone"

---
Committee Members for the Anglo Indians International Reunion IV, to be held in January 1998

Chairman - Jos Fernandes ; Vice Chairman - Bill Richards ; Secretary - Ms. Daphne Bose ; Asst. Secy. - Ms. Barbara Mannas ; Treasurer & Co-ordinator - Glenn Webber
(Update data given by Jos Fernandes, Chairman, 5th December, 1997)

---
Mr. Mervyn Gaynor
Editor, AIIT, Canada, 113 John Street, Weston Ontario, Canada M9N 1J9
Tel: 301-540-5828

Ms. Jenny Welch
3852, Seebring Cr Mississauga, Ontario L5L 3X7, Canada
Tel: (01) 905 8204785; Fax: 301 540 3654

Mr. John Whittle
President, The Anglo Indian Association of USA, 18633 Tarragon Way Germantown, MD 20874, USA
Tel: 301 770 608

Mr. Rex D'Cost
Anglo Indian Association of the USA,18633, Tarragon Way, Germantown, MD 20874, USA
Tel: 301-540-5828; Fax: 301 540 3654

Mr. George Hillie
944 Harrow Road, Sudbury, Wembley, Middlesex HA02 PY, U
Tel: 00441 81-908-1039

Mr. Robin Woodley
Worldlink Group 255, Balham High Road, London SW17 7BE, UK
Tel: 0181 - 672 8187; Fax: 0181 - 672 4416

Mr. & Mrs. R.T. Clarke
315 Corrigan Road, Keysborough, Melbourne 3173, Victoria, Australia
el: 006197985763 and 0061037985763

Mr. Denzil Bruce
President, The Australian Anglo Indian Association (Inc.), 135 Lord Street, East Perth 6000, P.B. 8085, Perth Business Centre, Perth, Western Australia 6849, Australia
el: 2275297; Fax: 61-9-358 3023 / 61 -9- 328 - 9152

Mr. Noel Daniel
Hon. Consul of India, India Centre, 49 Bennett Street, East Perth, Western Australia 6004, P.O. Box 6118, W.A. 6892
el: (09) 221 14 85 , (Mobile : 015086925), Fax: (09) 221 1206

Mr. Rodney Almedia
Anglo Indian Australasian Assoc. of Victoria (Eastern Branch) , P.O. Box 2206, Oakleigh, Victoria 3166, Australia
Fax: 97988669

Ms. Avril Ayo
President , Anglo Indian Association (NSW) Inc., 24 Bass Street, Colyton 2760, Sydney, Australia
Tel: (B) 92026388 (Res) 96239059; Fax: 92026668

Mr. Gene A.T. Leckey
P.O. Box 20388, Glen Eden, Waitakere City, Auckland, New Zealand
Tel: 649 8130272; Fax: 649 8130274 / Intl. Fax: 649 8272694

Mr. Derrick David
Derrick David's Australian Marketing & Consultancy Services, Suite No.4, 8 Minto Road, NSW 2566, Australia
Tel: 61298201731 / 61298201328; Fax: 61296036844
---
(For the purpose of records of what was on this Anglo-Indian Home Page, all the information about Reunion IV is being maintained below, in smaller print.)

YOUR FEEDBACK & COMMENTS PLEASE

ANGLO INDIAN INTERNATIONAL REUNION - 1998


Below is the Revised Programme (Revised: 5th December 1997) of Events for the Reunion IV which is being held in Bangalore between Tuesday, 6th January 1998 and Saturday, 10th January 1998.

INTERNATIONAL REUNION - 1998 PROGRAMME
DAY 1 - TUESDAY - 6TH JANUARY 1998
VENUE: HOTEL ASHOK, 5-Star Hotel, owned by the Government of India

INAUGURAL FUNCTION consisting of :
6.30 p.m.Concelebrated Ecumenical Service by the Archbishop of Bangalore and other Bishops, Religious etc.
7.00 p.m. Concert / Variety Entertainment
8.00 p.m. Formal Inauguration by the Hon'ble Prime Minister of India
Welcome Address and Keynote Address
PRIME MINISTER'S ADDRESS
Release of Honour-Roll-Brochure
9.30 p.m. Dinner an opportunity to mingle and get to know one another.
---
DAY 2 - WEDNESDAY - 7TH JANUARY 1998,
VENUE: St. GERMAIN'S HIGH SCHOOL GOLDEN JUBILEE HALL, Promenade Road, Cleveland Town, Bangalore
11.00 a.m. GENERAL BODY MEETING OF THE INTERNATIONAL FEDERATION followed by Lunch
3.30 p.m. SYMPOSIUM: Theme: "Unity and Integration" and "The Future of the Community Worldwide." (Two speakers from each participating country - 10 minutes each, followed by short discussions).
VENUE: St. GERMAIN'S HIGH SCHOOL GROUNDS, Promenade Road, Cleveland Town, Bangalore
5.30 p.m. FOOD FESTIVAL: Refreshments on sale till 10.00 p.m.
Symposium continues in the Golden Jubilee Hall till it concludes at around 8.00 p.m.
---
DAY 3 - THURSDAY - 8TH JANUARY 1998,
PICINIC TO EMERALD ISLE, 30 Kms from Bangalore.
9.00 a.m. Picinic to Emerald Isle. Transport, Lunch and Tea arranged. Games/ Fyn/ Tombola/ Smming Pool etc., Return to Bangalore about 7.00 p.m.
OR
An overnight coach trip to Mysore / Nagarhole Wild Life Santuary
DAY 4 - FRIDAY - 9TH JANUARY 1998,
REST / RELAX / SHOPPING
Bangalore Sight-seeing - By Bus, Golf, etc. ( A surprise may be in store)!
DAY 5 - SATURDAY - 10TH JANUARY 1998,
VENUE: WINSOR MANOR, 5 -Star Hotel
7.30 p.m. Thanksgiving Service
8.00 p.m. Fashion Show
FAREWELL BALL: All Night Dancing, Glamour / Glitter / Competitions / Prizes: with 2 Leading Dance Bangs in Attendance
9.30 p.m. Dinner
---
Delegates MUST wear their BADGES for all the Functions. Right of Admission Reserved.
---
Adults : US$100 per head. ; Children under 18 years : US$50 per head. ; Children under 6 years : FREE

---
All Delegates Must Wear their Badges for Every Function
The applications from Delegates must be fully completes and sent before 20th December 97 at the latest as the Badges have to be laminated. Badges will be forwarded to participants by Registered Post, or kept in the Office here in Bangalore for collection on arrival. One Form for Each Delegate Please.
On 8th January, A picinic is arranges to Emerald Isle, about 30 Kms from Bangalore on the Madras Highway and it should be a very enjoyable day. However, for those Delegates who prefer a trip to Mysore, the Karnataka State Tourism Development Corporation (Govt. of Karnataka Undertaking) has agreed to offer a coach trip to Mysore/ Nagarhole Wild Life Sanctuary/ Brindavan Gardens, with an overnight stay at Mysore, at about Rs.700/00 per head, including transport and accommodation, (Food will be extra) provided an early booking is made.
When filling up the Delegates Form, kindly indicate your preference and include the cost accordingly.
To sum up, we give below the Cost Per Delegate:
Delegate's Fee including two Dinners on Day1 and Day 5 - Rs. 1,000/00
Children below 18 years - do- Rs.500/00
Picinic on 8th January to Emerald Isle including Lunch and Tea - Rs.160/00
or Mysore / Nagahole trip - Rs.700/00
Boarding and Lodging for 5 days from (6 Jan 98 to 10 Jan 98) @ Rs.250/00 per head per day. Rooms MUST be vacated positively on 11 Jan 98 morning please. - Rs.1,250/00
FRED PERRY Half sleeved white shirts with the Reunion Logo on the pockets are currently available in Large and Extra Large sizes at Rs.125/00 each. Delegates wishing to purchase these may kindly indicate their choice.
Rights of Admission Reserved
---
PLEASE NOTE THAT THE DELEGATE FEES WILL INCLUDE FREE ENTRANCE TO ALL THE ABOVE FUNCTIONS AS WELL AS THE DINNERS AT THE INAUGURAL AND FAREWELL FUNCTIONS

Above Up-date was issued at Bangalore, Dated: 22nd. November 1996.

---

Some interesting Anglo-Indian Home Pages....
Anglo-Indian Page on the Net at Monash, Australia Maintained by Dr.Adrian Gilbert
Whitefield, The Last of the Anglo-Indian Settlements
Kolar Gold Fields - under construction( KGF )
Unwanted - A story about an Anglo-Indian girl by - Esther Mary Lyons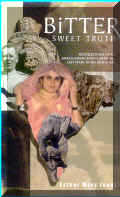 Bitter Sweet Truth - Recollections of an Anglo-Indian girl during the last years of the British Raj by - Esther Mary Lyons The book is available in India check http://www.lppindia.com
Ian Poyntz Anglo-Indian Contacts/Home Page, Esther new webpage for Unwanted.
When Cary Thomas comes up with his page it's marked for here. Cary, is an Old Boy of St. Joseph's Boys' High School. Bangalore (formerly known as European instead of Boys'), and runs the Old Boy's Page in the UK. You can keep in touch with many of the Old Boys of St. Joseph's around the world and espically in Bangalore, through the Bangalore Walla OBA Page !!

---
You would somehow remember a Cemetery called AGRAM CEMETERY or the OLD PROTESTANT CEMETERY . This lies between the cross roads of Trinity Church Road, Richmond Road, Victoria Road. The Cemetery is apparently in existance from 1805 and was closed in 1865. We ( Admiral OS Dawson, David Barnabas and Ronnie Johnson), with the help of the Military, are trying to restore this Historical Cemetery. If any of you have any of your RELATIONS or their FRIENDS buried at this Cemetery during the period 1805 to 1870, please help us by giving us any details you come across.
There are no tracable records on this Cemetery left in Bangalore, and to restore the graves (some are without name stones which are scattered around) we need the Cemetery Layout.
If any one is in a position to give us any information, please contact me over e-mail: ronniejohnson@hotmail.com , the full details may be viewed on the Exclusive Bangalore Colonial Site called " India Hello, Bangalore Walla! Namaskara! ", which contains lots of information on the Anglo Indian families of Bangalore.

---
If you would like to visit the graves of your relatives when you visit Bangalore, please send us details as to the year of death or date, the surname and name, Catholic or Protestant Cemetery, and we will try to locate the graves before you arrive or give you the details on e-mail as to the location and condition of the grave. We are here to help you in what ever capacity we can, but we are not the official record keepers of the Churches so we will have to rely on the information given to us and the good will of the people in charge. There is no gaurantee that the graves would be found, but every effort to trace them would be made within our power and time available. This is just a courtesy service and not part of the Anglo-Indian Programme.
---
If you require to locate any grave of your relations during your visit to Bangalore, please send your request to:
For Protestant Cemeteries:
Kalpalli Cemetery: Admiral O.S. Dawson, PVSM, AVSM (Retd), 32 Viviani Road, Bangalore 560 005 Phone: 091 80 5471653
Hosur Cemetery: The Pastor, St. Mark's Church, M.G. Road, Bangalore 560 001 Ph:
---
For Catholic Cemeteries:
Hosur Cemetery: Rev. Fr. Patrick Digby, Parish Priest, St. Patrick's Church, Brigade Road, Bangalore 560 025 Phone: 091 80 5599863 & 80 5587213
Ronnie Johnson , 5/3 King Street, Richmond Town, Bangalore 560 025. Ph: 091 80 2240145 e-mail: ronniejohnson@hotmail.com or write snail mail to above address.
Kalpalli Cemetery: Parish Priest, St. Francis Xavier Cathedral, St. John's Church Road, Bangalore 560 005 ph: 091 80 562570
---

NOTE: The older Protestant Cemetery on Hosur that would have some of the graves of great grandfathers and grandfathers was not in an accessable condition. Brambles had been allowed to grow all over the graves and one could not approach the same to read name for fear of treading on snakes, but now it is cleared up by authorities of St. Mark's Church.

---
---
The address is /Athens/2960 e-mail: ( Ronnie2 ) or click the Bangalore Walla Home Page below. Thanks , Ronnie Johnson.

---
MP Demands Free Schooling for Anglo-Indians
New Delhi, May 16th, 1997 Anglo-Indian member of Parliament, Ms. Hedwig Rego, has urged the Centre to prevail on States to introduce free and compulsory education for all Anglo-Indian students up to High School level. Making a special mention on the Lok Sabha yesterday, the nominated Member stateds that Karnataka was the only State offering educational concessions to the minority Anglo-Indian Community. The students from the Community in the State get their fee reimbursed up to college level. It has also been given reservation ion medical, engineering, polytechnic and nursing colleges in the State. Since education was a concurrent subject, the Cenmtre should prevail upon other States to introduce similar concessions to the Community, she stated. Under Article 338 of the Constitution, a National Commission was to tbe formed to protect and safeguard the rights of the SC's, ST's the BC's and the Anglo-Indians. Unfortunately, while the other Communities retained their reservation, it was withdrawn for the Anglo-Indians which has led to a steady decline in their educational, economic status, and social degeneration of the Community in the last 25 years. Anglo-Indians are a struggling Community whose total population in the entire country does not cross 1.2 lakh. It is struggling to retain its culture, language and discipline. The people of the Community mainly live in eight States where they have representation in the Assemblies, she added. Ms. Hedwig Rego, who hails from Karnataka, noted that the Anglo-Indians were facing problems in the area of education, employment and housing. The Member posed a question to the House as to how it would relate the local area development scheme of the MP's to the two nominated members of the Community. ( Extract from the Deccan Herald, 18th May 1997 ).

---
Click here for Mrs. Hedwig Rego, M.P. Speech to Parliament

---
Anglo Indian News around Bangalore!
The 81st Annual General Body Meeting of The All-India Anglo-Indian Association, Bangalore Branch, was held at The Frank Anthony Junior School, (Richmond Institute) 26, Wellington Street, Richmond Town, Bangalore 560 025 on Saturday 23rd August 1997 from 5.30 p.m., and concluded at 10 p.m.
Major General (Retd.) R.G. Williams, PVSM, Ex M.P. (President-in-Chief) from Delhi, was the Chief Guest.
The Branch Committee for 1996-1997 was as follows: President: Mr. Ron Rebeiro, Vice-President-Finance: Mr. M.P., de Rebello, Vice-President - Education : Mr. Greg Rodrigues (also in-charge of Entertainment), Honorary Secretary: Mr. Vivian Pereira ( who passed away in January 1997), Honorary Secretary: Ms. Vinisha Nero (from February 1997 till August 1997, Ms. Nero has withdrawn her name from the post as she is doing a Research on Anglo-Indians and has to devote her entire time to the thesis. She would also appreciate any inputs towards this research from Anglo-Indians who are anywhere in the Country and in the World. A questionaire will be posted shortly for you to fill in and mail to her.), Honorary Treasurer : Mr. M.P. de Rebello. (Maj.Gen R.G. Williams, passed away in July 1998).
Committee Members 1996-1997 : George Bankien, Terence Boward, Brig. Leslie King (Retd.), Alison Cabral, Dolores Ahmed, Sharon Conquest, Ashton Harris, Peter Hookens, Christopher D'Souza, Martin Rebeiro.
Governing Body Member: Mrs. Sheila F. Irani, Ex. M.P.

---
Branch Committee Members elected for 1997-1998 at the AGM on 23rd August 1997
President: Keith Boye, Vice-President-Finance : Terence Boward, Vice-President-Entertainment/Youth Affairs : Ms. Claudette Shadrack, Vice-President - Education : Harry Rodrick, Honorary Secretary: C. D'Souza, Asst. Honorary Secretary: F. Bunyan, Honorary Treasurer: Ms. Sharon Conquest.
Committee Members: B. Mayn, Ms. C. Santiago, A. Lazarus, A. Cabral, Ms. J. Harris, A. Harris, Ms. D. Ahmed, P. Hookens, T. Adrian, Air Marshal Lewis, George Bankien, E. Hart, Ms. B. Vanburle, G. D'Roza, P. Meakin.

---

The 82nd Annual General Body Meeting of The All-India Anglo-Indian Association, Bangalore Branch, was held at The Frank Anthony Junior School, (Richmond Institute) 26, Wellington Street, Richmond Town, Bangalore 560 025 on Saturday 29th August 1998 from 5.30 p.m., and concluded at 8.00 p.m.

Branch Committee Members elected for 1998-1999 at the AGM on 29th August 1998

President: Keith Boye, Vice-President-Finance: Terence Boward, Vice-President Entertainment/Youth Affairs : Ms. Claudette Shadrack, Vice-President - Education : George Bankien, Honorary Secretary : ----------, Honorary Treasurer: ----------------. Other Committee Members will be added as soon as the list is finalised.

---

Extracts from the "Deccan Herald", August 24, 1997 Bangalore.......
Anglo-Indian Association celebrates Silver Jubilee ...
The All India Progressive Anglo-Indian Social, Cultural, Educational and Economic Welfare Association celebrated its Silver Jubilee and the 80th Birth Anniversary of its founder the late Lawrence Anthony Fullinfaw, here on Saturday 23rd August, 1997.

---
Just to clear up the air ... before and after the dust has settled.... Hello All Anglo-Indians, Ronnie and Maisy, welcomes all you delegates to the Reunion IV, being held at Bangalore. I am sorry that I am not able to make it for the functions because of work. I wish you have a great time, and all success to the Guild who organised the whole function.
Special congrats to Ms.Hedwig Rego M.P., Glen Webber and Jos Fernandes, MLA for the efforts.
Just to set the record straight, there was an article based on an interview with a free-lance journalist belonging to "The Times of India", Bangalore which appeared in their newspapers about three weeks back, wherein the journalist has twisted and added his/her own assumptions, even coming to the conclusion that my wife Maisy and I would not be attending the function because the Guild persons were 'unfriendly". This is untrue, and I very much support the Reunion IV conducted by the Guild, and find them very encouraging, and if ever I had any such thoughts, I would never have any of their matter on this Anglo-Indian Home Page. This has hurt my wife and me, and many of those in the Guild whom I know personally, that the newspaper could twist and come to their own conclusion.
Should anyone feel that my wife and I have hurt their feelings, I am apologising for the trouble or unpleasantness caused by this article that was published. We have asked the newspapers to publish the corrections, but knowing them, I doubt very much they will do.
All the best for the New Year '98, from Maisy and Ronnie.
(PS: I have refrained from adding my own personal comments on the feed-back on the Reunion for reasons quite obvious, but I have carried some of the comments of others. This page is dedicated to all Anglo-Indians and not just one group of them, and to give them a place on the map of Bangalore, not to pull them down. What happened and what did not happen at the Reunion is sometimes best not published, and as time goes by, I think we should look to the future and see how best we can work towards it, I hope I do have your support on this. It's easy to pull some one down, but it takes a lot of courage to say a good word to someone. I do feel that it takes two hands to clap, and I just cannot see anyone waving and clapping at the same time. My honest prayer is to see that all the Anglo-Indians of Bangalore are united under one ideal and not work against the Community by pointing fingers. One must remember that it is four fingers pointing at you when you point one. Cheers, Have a great day, Ronnie)

---

Should anyone of you Anglo-Indians abroad, wish to send any short urgent message to anyone in Bangalore who is attending the Reunion IV or even now After, you may send the e-mail to Ronnie 1 and I will try to pass on the message as early as possible. Ronnie

---
Reunion IV Hot Flashes!
Hi All,
Day One: Last night (7th Jan '98) around 10 p.m., I received a call from Fr. Ronnie Prabhu, Rector of St. Joseph's Institutions, Bangalore who is a close friend of mine. He had been to the Reunion IV program, (as a special invitee. as many of St. Joseph's Old Boy's had come down for the program and were in and out of the School), and said that it was really good. The entertainment was excellent. Understand that my friend Wendy Dickson, was the one who prepared the Team for the entertainment. Morning's (8 Jan) newspaper report in the Deccan Herald, did mention that the Government Officials invited to preside did not turn up. (Guess their Election schedule hampered their attendance). There were about 500 delegates from Abroad and India ("The hall was jam-packed", says Fr. Ronnie). Also reported by the newspaper that about 30 or more Anglo-Indians demonstrated in front the Ashoka Hotel that the Delegation fees were too high for them and they could not attend, understand that the representation was made to Mr.Jos Fernandes, MLA. Will try and post you on the happenings as and when I meet Delegates or from the Newspapers.
e-mail Message received from Garth Micheal:
From india-l@rootsweb.com Thu Jan 8 11:08:42 1998 Received: (from slist@localhost) INDIA-L@rootsweb.com Precedence: list Resent-Sender: INDIA-L-request@rootsweb.com
Dear folks,
Here's whats happening in Bangalore at the REUNION IV:
On the inaugural day (7th of Jan), the function got off to a controversial start as some Anglo-Indian protesters waved placards outside Hotel Ashok, the venue demanding that they could not afford the high fee levied to become a delegate. The over-crowded hall was thrilled with the beautiful cultural programme put up by Wendy Dickson and Priscilla Corner.
Apart from the choir which sang old melodies, there were some Cliff Richards numbers, a Calypso dance and a beautiful tableaux portraying the achievements of AI's in India and abroad. The evening was compered by Priscilla Corner and Marc Robinson, both noted theatre and TV personalities.
No government people turned up except for some Minister, and the Prime Minister could not attend because he would be breaking some Election Commission directive by attending and speaking at a minority meeting. (At least that was the excuse for the last minute withdrawal, from his office)
This was followed by dinner and an informal get-together, though most complained that the bar queue was too long and slow.
Day 2:
The morning was disastrous. We all went as according to the schedule, there was going to be an AGM (or so we thought). On arriving at the venue, we learnt that it was only a meeting of the International Federation. This is the group that decides where the next reunion will be held and so the meeting was only meant for the 20 odd members of the federation. Most delegates wished to watch proceedings but eventually the Federation postponed their meeting as they said that it would be violating their constitution. The morning became a free-for-all forum as most elected to stay on and speak on topics close to their heart. While some criticised the Anglo-Indian Guild who are the organisers, others blamed the Anglo-Indian Association for boycotting the entire proceedings. The symposium began at 3.30 pm and some of the papers that were presented were:
Anglo-Indian presence in a multi-cultural world
The position of the Anglo-Indian community in India
The need for communication at the International level
Unity and Integration
While some speeches were (uh, boring), others showed the need to make us feel proud of our history and culture, while some speakers debated reservations for govt. jobs. Most however felt the crying need was for the Anglo-Indian Guild and the Anglo-Indian Association to sink their differences and work together if they wanted international funding.

At the end of Day 2 there was a food festival in a carnival atmosphere as well as a dance.

Day 3 is a picnic day for those delegates who pay to go to a resort outside the city. Will tell you about that and Day 4 later.

Hope you can capture the spirit of the Reunion through these updates.

Day 3 of the Reunion:

About 350 delegates opted to go on the picnic to Emerald Isle, a beautiful resort about 20 kms from Bangalore. We arrived at the resort by 11 AM and most found seats around the pool and the bar. Beer flowed, old couples danced to 'The Green Green Grass of Home", some played carroms (and looked like they hadn't played for 20 years), World-II beat India-II at cricket match (yes, you're right - with a tennis ball ), others frolicked in the water and the slippery slide --amidst all this the faithful played their bingo.

Lunch was excellent (chicken korma and peas pulao) and by 2 pm most delegates were so relaxed that they forgot to fight and could be seen discussing things amiably and hopefully working things out. (I would have loved to have cutlets and ball curry added!! - Ron)

Day 4 (10th Jan) is the last day of the reunion. A fashion show and International ball will be held at the hotel Ashok in the evening.

Lots of write-ups have been appearing in the newspapers about the reunion, some of it unfortunately about the battle behind the scenes of the reunion. In case you are keen to read some of this I could request Ronnie Johnson (who's been wonderfully helpful through his page) to put some of it on his site. Thanks for comments and let me know if you want any aspect of the reunion clarified or described in less/more detail.

An interesting bit that came out of the symposium on Day 2: a historian who spoke said that Anglo-Indian history and culture went back more than 2000 years and began when Alexander and his Greeks invaded India (in 600 BC...I'm just guessing) as his men settled down in India and married Indian wives. For according to the constitution of India, you must be of male European descent to be called and recognised as an Anglo-Indian. Wow! Did you all know that? Let's tell everybody about it.

Day 4 of the Reunion:

I think everyone enjoyed the last day. It started with a prayer service at the poolside of the Hotel Ashok. This was followed by a fashion show which was put up by a professional group that trains top models and beauty queens of India. All the models were professional Anglo-Indian ones including the reigning Miss Bangalore Sarah Connors.

Dinner was served by the pool and most delegates used this occasion to swap addresses and take photos, even as Jackie Kelly, a famous Bangalorean singer sang and jived by the poolside.

After dinner the International Ball began in the Banquet Room. Jiving, cha-cha-cha, medleys, the blues all waltzed the night away even as the younger generation tried slowing their legs to a different beat. Prizes for lucky tables, tickets, shortest dresses , oldest couple etc. were given out even as 'The Milestone' band and 'The Pink Champagne' band outdid each other to bring the farewell to a musical close.

While most delegates are going back (most with happy memories of the land of their birth), some plan to travel to other parts of India, and some are headed for Calcutta for the post-reunion to be held between the 17th and the 20th of Jan.

What was achieved at the reunion? I don't know. A lot of delegates made a lot of noise/promises/plans/speeches on Day 2 . Many of them said that they wanted to do something for the poorer Anglo-Indians of the city. I wonder.

Nevertheless, for me it felt good seeing so many of my community together. Oh, and learning aboout Alexander and the Anglo-Indian connection. I don't think the venue for the next Reunion has been set yet.

Hope you enjoyed the updates on the Reunion.
---
Hi All, I think Garth has captured all that there was at the Reunion. I did meet a couple of delegates on Sunday (Fred Floate (UK), Ms.Edith Nyss (UK), Maxi from Bankok, and a few others whose names I did not seem to collect), and they all said that they had a great time at the Picinic and Dance. Regarding some of the things that some wise delegates from Canada came up with is best not to be recorded and also what some of the newspapers did report, may have been a little spiced up for readers to drool, and oposition parties to get worked up. I will put down from time to time some of the genuine feed-back on the situation or post-Reunion blues! Garth seems to have read my site inside out, thanks Garth for the comments, do call me when you are free, we must meet sometime my number is 2240145 (Bangalore 80 , India 091 Codes to be added), also requesting you to collate the Delegates List of Reunion IV and send me. Ronnie

---
Message from Lionel Daroux.
Hi Everyone,
I am a new subscriber and am very impressed at the vast number of AI's interested in tracing their ancestory. I have organized a home page under the heading "Where Are They Now" that, in the near future, will be linked to the Anglo-Indian Home page controlled by Doctor Adrian Gilbert in Australia. The URL for this page is:-
http://www.telusplanet.net/public/darouxl/
Should you wish to have your name entered on this page, e-mail me at < darouxl@telusplanet.net >. I shall try to have your information published within a month from receipt.
I am an Anglo-Indian, born in Jhansi, India. My mothers maiden name is Gordon. Her father was a Railway man. My dad was born in Allahabad in 1887 or thereabouts. If anyone has heard about the Gordons' from Jhansi or Darouxs' from Allahabad/Jhansi/Bombay, please contact me via e-mail. You can find out more about me by addressing URL:-
http://www.telusplanet.net/darouxl/
Keep in touch
Lionel Daroux. [Phone:(403) 208-6887] Updated on 16 dec 2002

---
Message from Tony DeColyse
From: SCRAG@aol.com To: ronniejohnson@hotmail.com CC: Rdcosta@concentric.net
Subject: Anglo-Indian Associations (USA) Date: Mon, 8 Mar 1999 08:52:11 EST Hi Ronnie, Thought you might want to update your info on the web page since elections have been held and new members have assumed office and new regional associations have been formed.
The AIA USA located in Maryland is now headed by Colin D'Costa (President) and Wendell Lazaro (Vice president). More info on them, can be obtained by contacting the cc address.
The hitherto Northeast Chapter of the above organization has now established itself as an independent entity called the Anglo-Indian Association of Northeast USA, Inc. The office bearers are listed below: President Carlton Petersen , Vice President Judy Menon, Secretary Tony DeColyse, Treasurer Candyce Draper
If you need any more info on this association please feel free to contact me at the above address.
Best wishes, Tony DeColyse

---
Message from Claire Clarke
From: DO1ST@aol.com Date: Tue, 27 Jan 1998 18:11:41 EST To: ronniejohnson@hotmail.com
Subject: Anglo-Indians killed during 1940's riots
Dear Mr. Johnson:
Thanks for all your help! I have spoken with my dad regarding the Clarke graves in Bangalore that you so kindly forwarded and he did not recognize any of the names.
The following is the text you requested that I sent originally to the India roots list. PLEASE post it on the page you mentioned! Thanks again! :
I am an Anglo-Indian doing research on any Anglo -Indians, Domiciled Europeans, or British who were wounded or killed during the Muslim - Hindu riots in the 1940's, specifically in the years 1945-46.
I would be very grateful for any stories, and for any stories of A-I's killed or hurt in ANY subsequent violence in the 1950's-70's -- communist party riots included.
We are also doing an Anglo-Indian Oral History Project under the auspices of California State University - Fullerton. Please contact Cheryl Perreira CPERREIRA@FULLERTON.EDU if you would like to contribute your personal or family history. There are researchers conducting interviews world-wide. Our hope is to leave a lasting anecdotal record of Anglo-Indian culture before it is effectively squashed by our assimilation into other societies. It will be archived at California State University - Fullerton and permanently available to both scholars and the public.
Thanks in advance! Claire Clarke , DO1ST@AOL.COM
Researching ancestors in India and Burma: Clarke, Burrows, Fernandes, Sullivan, McDonald, Hockins, Williams, William-Penn, Cochrane, Day
From:"Michael Brown" Subject: Anglo Indians in India Date: Wed, 17 Mar 1999 00:31:13 -0500
Dear Mr Johnson,
I am an Anglo Indian currently holding Canadian Citizinship and living in British Columbia , Canada. I am in the process of writing a book on Anglo Indians. Past , Present and Future . I also intend making a documentry for publication. For which I would appriciate any help I could get, from yourself , as well the Anglo Indian associations in the various parts of India.
I will also like to know how I could contact any person/s of Anglo Indian origin who would be in a possition to send me writups, pictures, details or any other information that I may need along the way.
I can be contacted by mail - Michael Brown, 400 Mugford Crt, Kelowna B.C. V1X-5N4 Canada, by Phone - (250) 491-0732 by e-mail - I will be highly indebted to you. Thank You.
Regards Michael Brown

CHRISTMAS DANCE 2007 - ANGLO INDIAN GUILD, BANGALORE
---
Have you stopped to check outThis Part of Bangalore?
---
Message sent September 1997. ( 31st August 1998 makes 1st Anniversary of Late Lady Diana's death)
To: The Children (Prince William Arthur Phillip Louis and Prince Harry Charles Albert David), and Family of Lady Diana, Princess of Wales,

---
"Heartfelt Condolence from the Anglo-Indian Community of Bangalore, India on the sad death of Lady Diana, a Friend of India. May God's Strength be with You All through this time of Grief."
---
An Anglo-Indian experience:
From: Esther Mary Lyons <e-Mail >
To: INDIA-L@rootsweb.com Resent-From: INDIA-L@rootsweb.com
Dear All,
I must share this inccident with you all because it may be of some concern to you in the near future. Last night my son went to the city, Sydney for the usual late night dances and social club of the teenagers in Australia. After midnight, he hired a taxi, to return home. On the way my son, who is only twenty, and the taxi driver, a young Pakistani it turned out, began a conversation regarding the recent state of affair between India and Pakistan. The driver then, in the middle of the conversation, asked my son where he came from and when he realised that my son was from India, he stopped the taxi and asked him politely to get off because he said he could not carry an Indian. My son said that he was an Anglo-Indian and the recent tense atmosphere in India had nothing to do with him, but he was unfortunately, left in the middle of the road to walk home at the late hours of the night. I have ofcourse made the complain to the taxi company but just the same I thought it was an important incident to take notice of for all of us who come from India!!
Esther Mary Lyons
(This mail was forwarded to major newspapers in India, but they felt that to avoid escalation, they did not print)

---
Ron's New e-mail:Bangalorewalla
Return to Home Page : India Hello, Bangalore Walla, Namaskara! (See your old Towns in today's state.)
Anglo Indians from Around India! This page has news and correspondence from Anglo Indians around India (Jan 2003)
Anglos in the Wind, a Magazine from Madras! e-mail aitw@hotmail.com postal address : Anglos In The Wind, A- 77, 'Book Nook', 3rd Avenue, Anna Nagar East, Chennai - 600 102, India. Tel : 6265029.
My good friend Fr. Gordon Didier'Serre and my brother David's too, mentioned that there were a few Anglo Indian colonies / Settlements like Mccluskieganj around Calcutta area where his older family menbers used to talk about, where there were picinics, dances and many other social entertainment in abundance. Can anyone remember and send me the details to add to this page or make up a new one. - Ronnie
---
Go to other places in

Kerala , Alleppey ( Alappuzha ), Quilon ( Kollam ),

Tangasseri (Tangy),

Chavara South,

Cochin (Kochi )
This Page is part of an Exclusive Bangalore Page that has been on the Net since 24th October, 1996.
Harry Rodrick,
3A, Haydon Manor, 12, Eagle Street, Langford Town
Bangalore 560 025
Phone: 080 2241160

e-mail: Alan Stevens

Old Boy of St. Peter's High School, Mazagaon Bombay (Mumbai), (Batch 1971),

Presently teaching at Frank Anthony Public School, Cambridge, Bangalore.

Wishes to collect information on:
Anglo-Indian Personalities

(Recent as well as Past),
e.g. IPS, IAS, IFS, Armed Forces in India.
Educationists
Sports Personalities
Musicians
Poets & Writers
Lawyers
"An Anglo-Indian Wins Miss World '97, at Seychelles, on 23rd November 1997, Diana Hayden formerly from Secunderabad, Congrats to you Diana!!"
---
Thought for the Day: Jesus said:"This is my commandment, that you love one another as I have loved you. Greater love has no one than this, than to lay down one's life for his friends. ...... You did not choose Me, but I chose you and appointed you that you should go and bear fruit, and that your fruit should remain, that whatever you ask the Father in My name He may give you. These things I command you, that you love one another." John: 16:12-17. Holy Bible.